Weight Loss Alcohol And Having Fun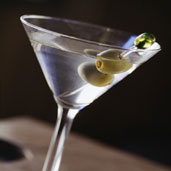 Think you can't lose weight and still drink? Well think again.
I'm not saying that it's going to help accelerate your weight loss goals, but it's definitely possible to incorporate weight loss, alcohol, and your life together.
And you can maintain your current weight as well and still drink alcohol if you'd like.
.
.
Here's some tips, and a story.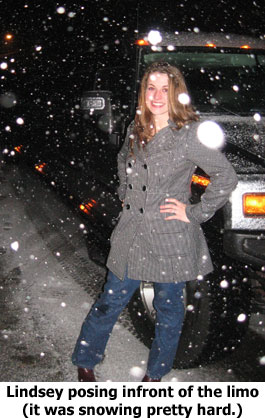 Last night one of Lindsey's friends graduated from her university with her nursing degree. She got a ton of awards, and an incredible GPA, so her husband decided to go all out and rent a limo, and go downtown to go to a couple of her favorite night clubs.
Because of this, we knew we would be drinking a bit and planned ahead.
It was really nice to go out and see some of Lindsey's old friends who haven't seen her in a couple years. They were all astonished about her weight loss, and were talking about it all night. It felt good to see her get the recognition and congratulations she deserves for her weight loss success. (And keeping it off.)
So onto the tips…
.
Tip #1: Strictly in terms of weight loss, alcohol is just calories.
If you know you'll be drinking a few drinks at night, make sure to budget ahead of time. Try and eat lightly during the day so you can allow room for some tasty champagne, and other fun drinks later.
.
Tip #2: If you're going "out" for the night, do something fun and active.
Here's an example from our night: While we were out, we went to a bar that had a mechanical bull. And we decided to take it for a ride.

That was a nice little workout. I'm still a bit sore.
In addition, we went to another club and danced for about an hour straight. That probably burned about 400 calories, which would equate to anywhere from 2-4 drinks. (Depending on what they are.)
.
Tip #3: Choose lower calorie drinks
For example, a 4 ounce glass of champagne has around 80-100 calories. That is very low in comparison to something like a long island ice tea or other mixed drinks which can have anywhere from 300-600 calories.
If you want a "fancy" drink, martini's are usually better to get than something like a "margarita" or "pina colada" because they have less mixer. And mixer adds about twice the calories. Also wine is a good option because it has less calories as well.
Here's a quick calorie break down of some more "popular drinks."
Wine (5 ounces) 125 calories
Mint Julep (10 ounces) 210 calories
Bloody Mary (1.5 ounces vodka) 130 calories
Pina colada (8 ounces) 465 calories
Long Island iced tea (8 ounces) 300 calories
Screwdriver (7.5 ounces) 175 calories
Drambuie (1.5 ounces) 165 calories
Gin and Tonic (7.5 ounces) 170 calories
Margarita (8 ounces) 300 calories
Rum (1shot) 125 calories
Scotch Whiskey (1 shot) 115 calories
Tequila (1 shot) 115 calories
Vodka (1 shot) 125 calories
Bourbon (1 shot) 125 calories
.
Tip #4: Stay away from the "snack" foods

It's OK to eat and drink the foods you enjoy while losing weight, and if you can incorporate your favorite activities, then you will be much more likely to succede.
That being said, you can't overindulge and expect to be able to lose weight quickly or easily. So if you do choose to drink, don't overdo it. And make sure you stay responsible, and level headed. And keep away from the snack foods as much as possible.
We all know what the "munchies" can do to your weight loss efforts.
So instead of snacks, choose to dance, or chat with friends, or grab a glass of water in between cocktails. And when you go home for the night, go straight to bed, and stay away from the kitchen.
.
Moderation is the key
There you have it. Yes, weight loss, alcohol, and success can mix together into a great fat loss cocktail, but you have to do it intelligently. Remember to budget your calories, choose the right types of drinks, try and stay active while you drink, and avoid falling victim to the "munchies."
But above all else, if you can't make weight loss fun, you'll probably never be able to stick with your plan, and you'll most likely fall victim to the all to familiar "yo-yo" dieting trap.
One of the best ways to avoid that is to create effective diets based on your life, that you will actually enjoy and have fun stiking with. And that's one of the true keys to weight loss success.
Check out our free and revolutionary weight loss program…

.
.
.
.
.
.
Memory Foam Topper | http://www.ilovedancingwiththestars.com/ | tropical fish | http://www.themagicofcoverthypnosis.com | tennis shorts | Toddler Boys Pants | Womens Stretch Jeans | deductible insurance | sleep apnea mask | sleep disorders |