Happy Late Halloween!
I know it's over now…
But Lindsey and I just wanted to wish you a Happy Late Halloween, and to have a little fun, we decided to post a few pictures.
We had a great Halloween, and we hope you did too!
Hope you enjoy the pics!

Here's us getting ready to go out for the night. (I'm Barf the "mog" from Space Balls, I'm half man half dog, I'm my own best friend! And Lindsey was princess Leia/Vespa, whichever one you want. ) We're such nerds huh?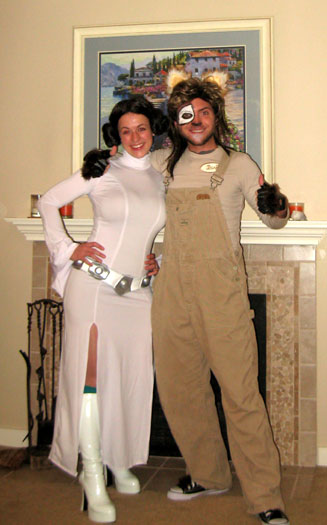 Here's us outside having fun. Notice the really tall guy in the background? He actually built stilts that made him about 10 feet tall. It was an awesome costume!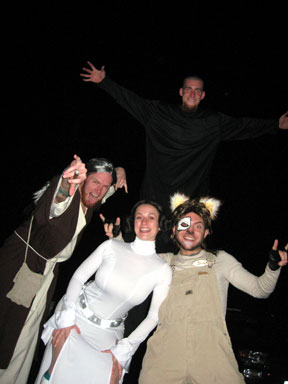 Even Clover wanted to get in on the fun, check out her hip get-up. She wanted to come out and have fun with us too, but she had to stay home and give out all the trick-or-treaters their candy.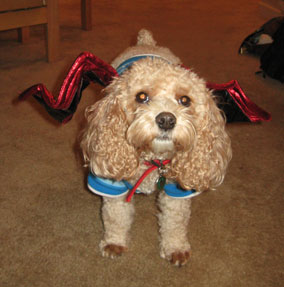 Anyhow, that's a quick window into our Halloween.
If you've got any cool pics or stories, we'd love to hear 'em. Just enter them in the comments below.
Until next time, happy late Halloween!
Check out our free and revolutionary weight loss program…










Sleep Apnea Symptoms | cellulite | concrete stain | wine | www.babygwatches.com.au | huge bean bag chairs | Frank Sinatra Music Songs | faxing software | street hypnosis | archery accessories |